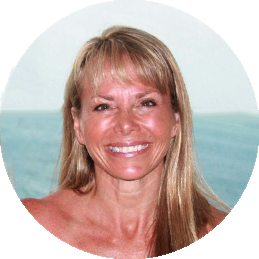 Jill Kersh, CPCC, PCC
Certified Professional Co-Active Coach
Seminar and Workshop Facilitator
Motivational Speaker
Jill Kersh is a Certified Professional Co-Active Coach (CPCC) honored with Professional Certified Coach recognition and credentialing from the International Coach Federation. Specializing in challenging times such as facilitating clients through life transitions, divorce, successful parenting, dieting, mentoring coaches through training and Certification, widowhood, and more, Jill empowers her clients to create the life of their dreams. Through her motivational speaking engagements, transformational retreats, seminars or one-on-one private coaching, Jill will help you overcome and conquer any goal you strive to accomplish!
Prior to graduating from The Coaches Training Institute, Jill received her Bachelor of Arts in Psychology from Emory University. In addition to Emory, Jill took classes at Harvard University and post graduate classes at Tufts University, where she was then accepted to Tufts Medical School.
In addition to Jill's scholarly success, she is also the Vice President of a 501(c)3 corporation, an active fundraiser for philanthropic causes, and a business owner. Jill is a strong individual who has navigated successfully through divorce and has raised three highly motivated and flourishing children/young adults.
Jill's genuine desire to help others reach their full potential, follow their dreams, lead an enriched, happier and more fulfilled life is contagious.
Get ready to THRIVE!