Event Description:
Is there something your heart is yearning for? What do you want more of in your life? A retreat on this island will do wonders for you. The island's beauty is conducive to relaxation and introspection, which along with coaching evokes meaningful aspirations and an individualized action plan to help turn your personal goals into reality. As coaches we will ask you questions that lead to more self-enlightenment and forward action, creating increased joy and fulfillment in your life. Plus you will enjoy yourself, unwind and have fun! Tour our 7.5 acre private island and eat healthy gourmet meals, served in the open air Grand Palapa, surrounded by tiki torches, the warm ocean breeze and the scent of jasmine flowers, which grow all over the island. You will have plenty of time for playing in the ocean, relaxing in your luxury villa and one of the many lounge chairs or hammocks sprinkled throughout the island.
This retreat is all about YOU! It is taking time to relax, rejuvenate and revive your imagination and motivation to create the life you most desire. All of your appointments, schedules and concerns can be left in the States. As you step onto Royal Belize Island you will be met by a staff of seven to cater to your needs, plus two certified life coaches that will wholeheartedly encourage and support you. The staff includes chefs to create yummy meals and delicious drinks for you multiple times a day, housekeepers to take care of cleaning, water personnel to assist you with the kayaks, wave runners and paddleboards (including instruction) and two coaches to help you close the gap between the life you are living and the life you most want to live.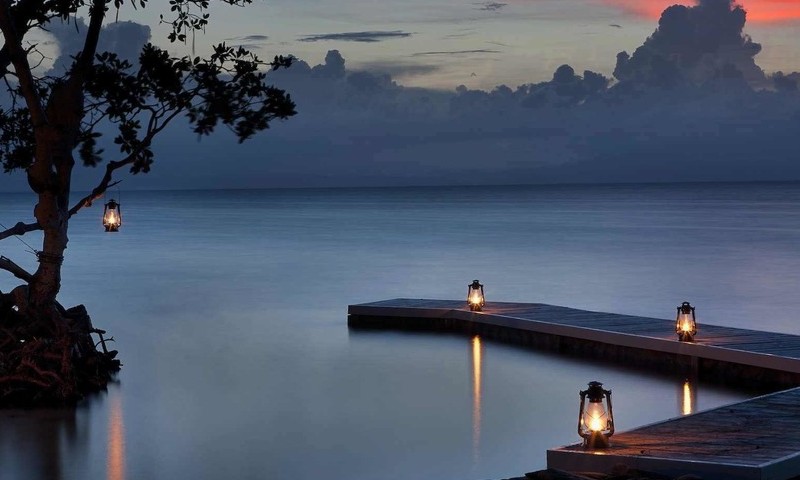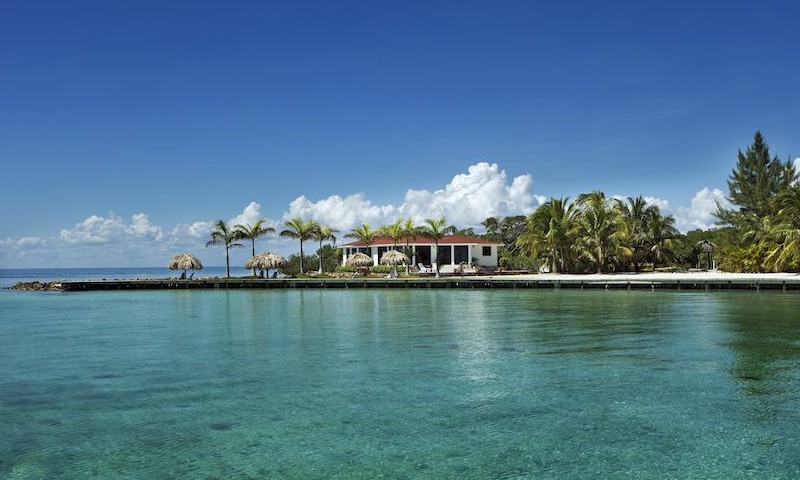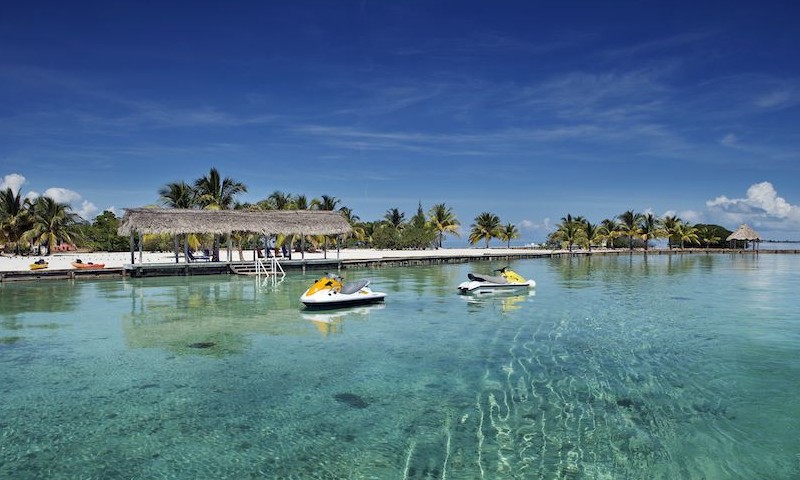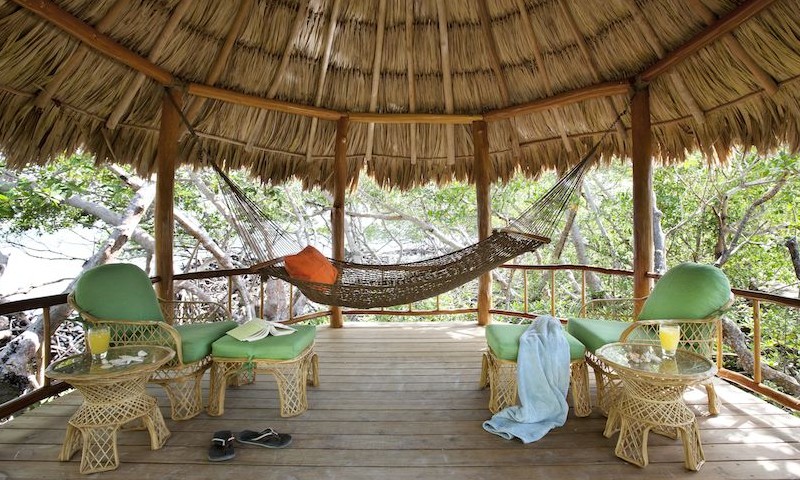 This is a special program created by Jill Kersh of Thrive Unlimited and Leslie Bartlett of Allegria Coaching and G2G Collection. Jill and Leslie are both Certified Professional Life Coaches with successful results. This exclusive and beautiful getaway has been designed to inspire and awaken the powerful creative energy residing within you.
Surrounded by tropical beauty, we will generate a safe space where you can openly share and explore your heart's desire. You can bring any topic to either the group discussions, smaller group exercises or the one - on - one coaching sessions. Coaching activities will include: exploring what will give your life more joy and meaning, helping create your individualized vision, as well as personalized vision boarding, exploring your unique life purpose, your exceptional talents and gifts, along with goal setting and action planning based on your distinct wants and needs.
re·vive - riˈvīv/verb
restore to life or consciousness.
regain life, consciousness, or strength
give new strength or energy to
Synonyms: renew, activate, set in motion, reinvigorate, revitalize, recharge, rekindle, cheer, encourage, raise spirits, a boost or lift, stimulate, enliven, invigorate, stir up, arouse, breathe life into, refresh memory, call or bring to mind, summon up, evoke, conjure up, awaken, come alive, come to life, recover, recuperate, rally, make a comeback.
This retreat is meant to recharge your batteries and rekindle your desire to create what you want most out of life.
The price is $1500 per person (based on 10 women attending) and includes:
All workshops and one on one coaching, yoga, water sports, shared accommodation at Royal Belize, airfare from Belize City to Dangriga, private boat transportation to island from mainland, as well as all meals, snacks and beverages (including alcohol), plus a bonus special surprise excursion! (Does not include roundtrip airfare between US departure city and BZE.)
Space is limited to 10 participants. Call now to reserve your spot!
*OPTIONAL PRE or POST STAY ON MAINLAND BELIZE:
We've negotiated discounted room rates for our group starting at $99 per person per night. (depending on room type)
Cave Tubing, Zip Lining, and Rain Forest Hiking are available! Please see tours section at the Sleeping Giant Resort.
As women, we are natural givers. We give to our partners, our children, our work... all day long, every day.
We hope you will consider this opportunity to give to YOU!
To RSVP, or for more information, reply to this email or call Leslie at 303-638-3132 or Jill at (404)808-8530.
The first 10 women to commit and send a $500 deposit made out to: Thrive Unlimited and mailed to:_3010 Cypress Pond Pass Duluth, GA. 30097 will have the opportunity to be part of this wonderful women's wellness retreat.
Grab your bestie, sister, or friend and join us!
For more information on the spectacular island visit the Royal Belize website .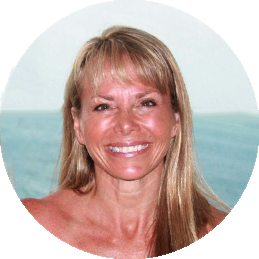 Jill Kersh, CPCC, ACC
Jill Kersh is a Certified Professional Co-Active Coach (CPCC) with Associate Certified Coach recognition and credentialing from the International Coach Federation. Specializing in challenging times such as facilitating clients through life transitions, divorce, successful parenting, dieting, mentoring coaches through training and Certification, widowhood, and more, Jill empowers her clients to create the life of their dreams. Through her motivational speaking engagements, seminars or one-on-one private coaching, Jill will help you overcome and conquer any goal you strive to accomplish!
Prior to graduating from The Coaches Training Institute, Jill received her Bachelor of Arts in Psychology from Emory University. In addition to Emory, Jill took classes at Harvard University and post graduate classes at Tufts University, where she was then accepted to Tufts Medical School.
In addition to Jill's scholarly success, she is also the Vice President of a 501(c)3 corporation, an active fundraiser for philanthropic causes, and a business owner. Jill is a strong individual who has navigated successfully through divorce and has raised three highly motivated and flourishing children/young adults.
Jill's genuine desire to help others reach their full potential, follow their dreams, lead an enriched, happier and more fulfilled life is contagious.
Get ready to THRIVE!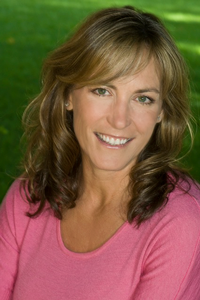 Leslie Bartlett, CLC MA
Certified Professional Life Coach, MA Spiritual Psychology
Leslie Bartlett is a Certified Professional Life Coach who believes there are limitless opportunities or happiness and success available to all of us. For more than 10 years, Leslie has been guiding clients to bridge the gap between where they are and where they want to be.
Leslie coaches individual clients and leads women's programs, workshops and weekend retreats to beautiful natural destinations. She often speaks to groups on topics related to consciously creating one's life for greater happiness and fulfillment.
Drawing inspiration from her world travels and explorations into psychology and spirituality, Leslie easily connects with her heart to inspire her clients to match her enthusiasm, energy, spirit and passion.
Leslie's expertise centers on helping people to create a deeper experience of life. She would ask you, are you living a fulfilling life? Are you loving yourself and those around you? Are you having fun? Are you making a difference?
Using leading edge self-development principles and techniques, she works with clients to identify natural purpose and quickly moves to facilitate action toward achieving personal and professional goals.
Driven by a passion for lifelong learning and exploration into what drives happiness for each of us, Leslie completed a Masters Program in Spiritual Psychology at the University of Santa Monica . She earned her coaching certification through Coach for Life ACTP, and accredited coach training program through the International Coaching Federation. She also is a certified Inspired Learning Facilitator through the Inspired Learning Foundation.
Leslie also works as a Member Experience Manager for G2G Collection, a philanthropic based luxury destination club.